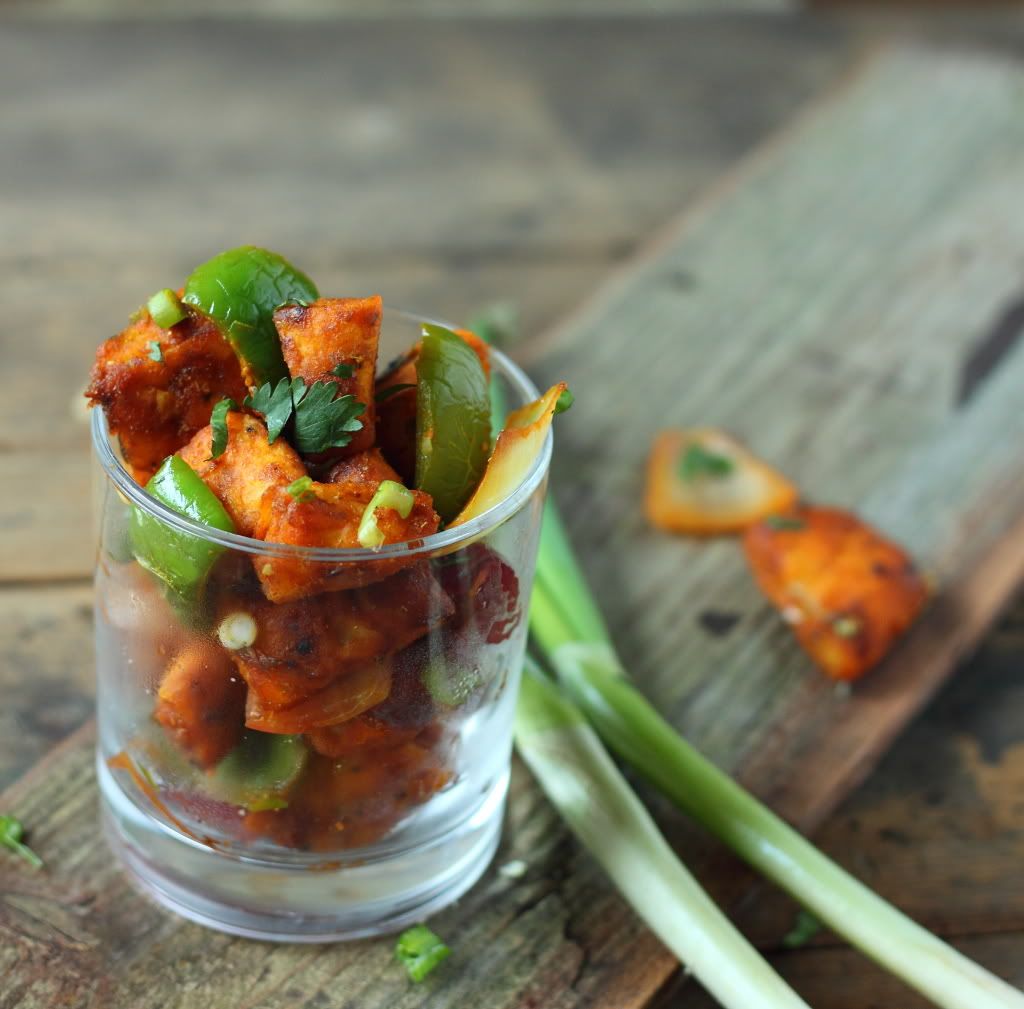 A total buzy Easter long weekend!! Full of activites and actions… Played my first Wii game …. and had a tournament…. We had friends visiting us and we too visited a few…Highlight of this long weekend .. was the Disco Nite at home… It was truely rocking!!
Apologies for not visiting any blogs because of the hols …. Am back with a zing… now and catching up…
I had a couple of new dishes on the card ..Worth mentioning was Chilli Soya… Quite Different from this. .. and quite healthy!! Also prepared Kozhakattai for lord Ganesha.. Though I have posted the recipe earlier , my pics were totally amateurish…. It was my first recipe for any event too !!Have updated… it… with my new clicks..