Fried Savory flour crispies also known as Namak Pare can be easily made at home. Make them ahead in time for Holi, Diwali or even T 20 cricket.
I have got Nostalgic memories linked with this Savory Bite.Lets go flash back about 12 years to Mumbai.We had a story about Kadu manga( Small mango in chilli gravy pickle) in our english  text books in Mumbai ( guess in my 8 th standard) . No one had ever heard or seen it ever in my school. I promised my friends to get it to school one day and let them taste wot it was. My friend Deepali just loved it , that she told me lets do a pact. You give me 1 bottle of Kadu Manga and I get you one Box of Methi Cuts ( Cant recollect the right name for it ).. Its also called Namak Pare..

Namk een  means Savory and Para – fragment / piece…. Many people also call it Mattri..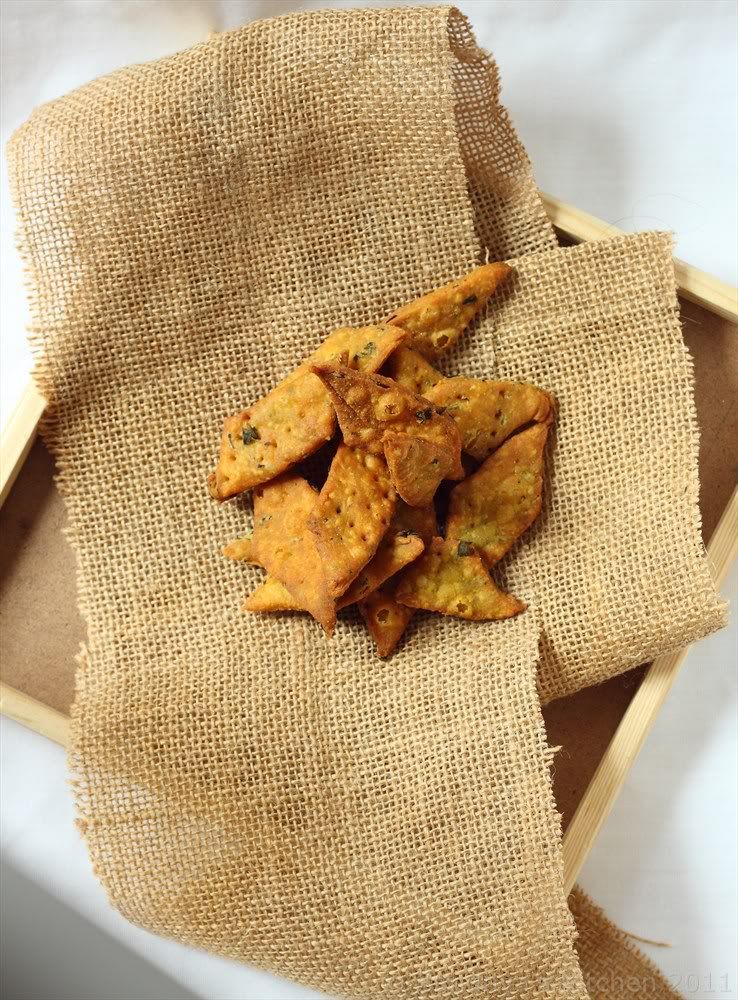 Its more than 12 years ever since I had it .. and now that diwali was round the corner ,I wanted to make this savory delicacy. I happen to tell my Ma in all broken words describing this savory. She instantly told me its Namkeen Pare..
On the diwali day , this savory was just being enjoyed by friends like hot cakes.
Recipe Courtesy : My Ma
 NAMAK PARE
INGREDIENTS :
| | |
| --- | --- |
| Whole Wheat Flour | 1 cup |
| Plain Flour ( Maida) | 1 cup |
| Fresh methi | 1 Bunch |
| Crushed Green Chillies | 2-2.5 tsp |
| Turmeric Powder | 1 tsp |
| Jeera ( Cumin Seeds) | 1 tsp |
| Unsalted Melted Butter / Oil | 3/4th cup |
| Water | 1/2 – 3/4th cup |
| Salt | To Taste |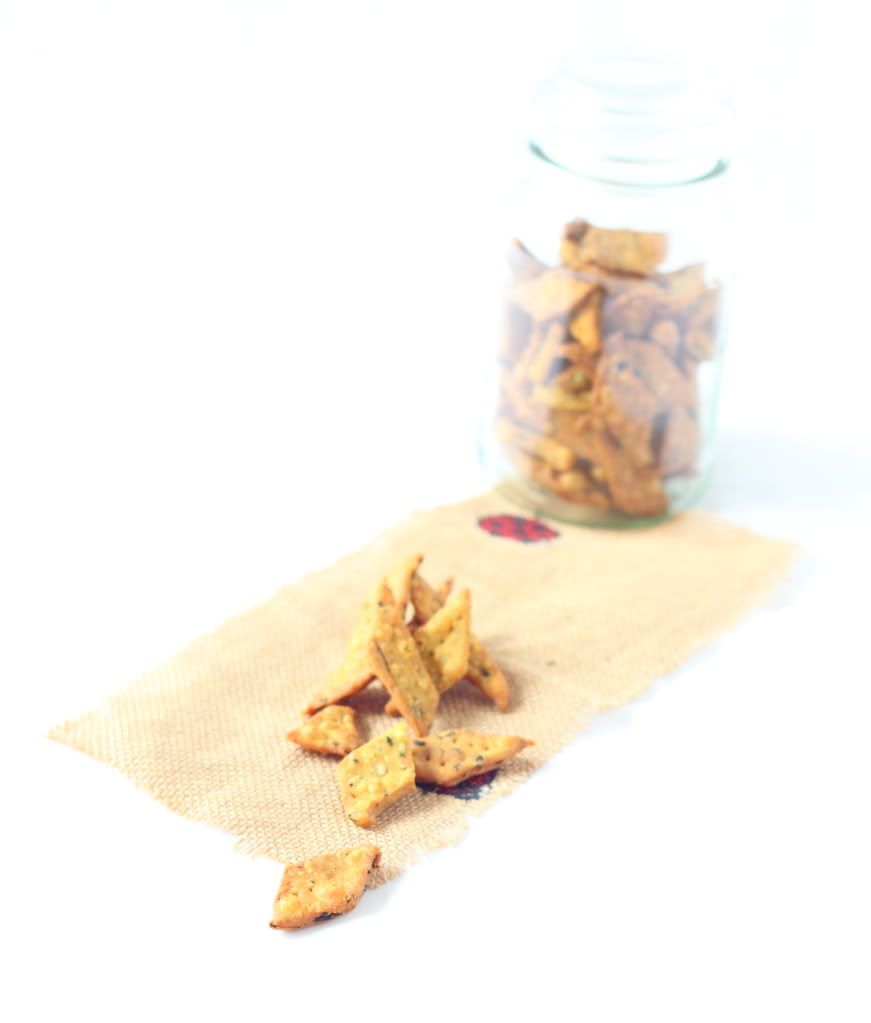 DIRECTIONS:
Wash Methi Leaves a couple of time under running tap water and pat dry with kitchen towel.Chop it into small pieces and keep it aside.
Mix Wheat Flour , Plain Flour , Green Chillies , Methi Leaves , Turmeric ,Cumin Seeds, Salt , Water and knead into a hard dough.
Melt unsalted butter or hot oil and add it to the dough above. Knead a couple of times with hand and obtain the dough.
Divide them into equal balls.
Pinching each ball one at a time , flatten & roll it out to 1/4 " thickness using a rolling pin.Using a knife cut it into diagonal lines ( diamond shape) or the desired shape you like.
Deep fry them in a low flame until it turns brown. ( It took me atleast 5-6 minutes to deep fry each batch) .
Drain them in paper kitchen towel . Once cooled store them in an airtight container.
Serve them in combination with your favourite sweet for any occasion.
 KITCHEN NOTES :
Dough needs to me much harder than the chapathi or poori dough.
According to my mum , the size of the diamonds needs to be much smaller. ( This was the first comment she gave me after I made them n showed her over the webcam) .